Search Engine Optimisation (SEO) Agency in Devon
A high ranking site can generate a huge volume of traffic, leads & sales. Our SEO services can take you to the top of search results.

Is SEO your main traffic driver?
If not then you should probably ask yourself why.
According to a study from BrightEdge, organic search drives 51% of traffic to business websites.
This isn't surprising, because from studying our own clients and their Google Analytics reports we have discovered similar statistics; organic search is the main traffic source for many of them.
Our Search Engine Optimisation services are designed to improve your Google ranking, get more visitors and sales whilst driving down PPC advertising overheads.
So what's included ?
Search Engine Optimisation is a very complex process and consists of dozens of constituent elements. Below are some of the main areas our SEO service covers.
Keyword Research
This is where we hunt down the search terms people enter into Google and other search engines which relate to your industry, product or service. This is a crucial element of every SEO campaign and should be performed at the beginning as it will define the very structure of your website – i.e. category names and titles, URL structure and so on.
On-page Optimisation
Based on our keyword research we can help you optimise your website's pages, URLs, titles, content, images, videos and so on. This will ensure that both search engines and visitors can easily digest and understand the information you are presenting.
Technical SEO
Technical SEO is the process by which we prepare a strong foundation for your website and its content. Again, this is a part of the SEO process best approached within the early stages of building your website. This helps you avoid the frustrating scenario whereby an SEO consultant asks you to make multiple and time consuming changes after you've paid to have a website constructed. In today's world, having a website is not enough; it needs to be search engine friendly if you are to attract valuable organic traffic.
Content Creation
Every website needs unique, quality, engaging and well optimised content for each of its pages. Your home page, product, service and blog pages thrive on good content. In times gone by, poor SEO practices involved filling pages with keywords, but to be successful at SEO in 2016, websites need careful content curation. Every heading, sentence and paragraph should be unique, relevant and designed to answer the questions your visitors are seeking.
Blogs, FAQs, videos, interactive infographics and resource pages are essential and if well promoted (see off page optimisation) can attract social shares, Facebook likes and, most importantly, links from other websites.
Off page SEO – Link Popularity
Having a technically sound website and engaging, unique, keyword-optimised content is just the beginning when it comes to SEO. The sheer scale of the Internet means that the number of technically sound websites in existence containing good content is colossal, and search engines have therefore had to develop a way of deciding which pages are worth showing in the top results. They do this by measuring the perceived popularity of each website. Search engines see links from other websites to yours as a vote of confidence. So, if website A links to website B, it's akin to website A is saying "hey, go check out website B, because there is some great content there".
One thing has changed dramatically in SEO over the last years and is worth bearing in mind; receiving the wrong kind of in-bound links, or obtaining them in way which violates Google's guidelines will likely harm your website's search engine rankings.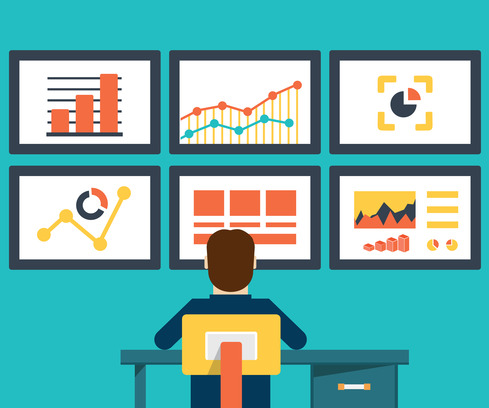 Contact us for more details.